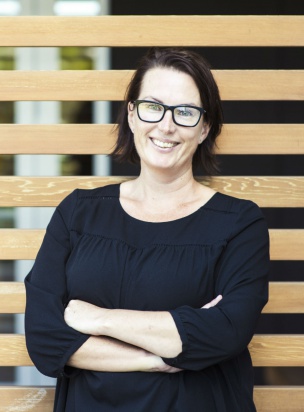 Amy Richardson is putting to good use her hard-earned science degree in a way she never thought she would.
The Riversun client services representative joined the company in early 2012 after a vintage in the lab at Indevin.
"It was a very steep learning curve coming to grips with all there is to learn about vines at Riversun," says Amy.
It's very much a team effort, but Amy's role covers all the logistics involved in the dispatch of vines. That can bring plenty of challenges as the vines head from one end of New Zealand to the other.
The greatest strengths this enthusiastic local woman brings to Riversun is her love of dealing with people as well as an ability to streamline systems.
"Every day is different and I enjoy dealing with lots of people each day" she says.
"Everyone is so passionate about their roles in the industry and company so it is great to be part of that."
A love of the outdoors and desire to be closer to family brought her back to Gisborne after a decade away. She and her partner Dean, who works in forestry, are in the throes of renovating a 'project' home.
"It will mean a fair bit of DIY over the next few years!"
CONTACT
amy@riversun.co.nz
0800 11 37 47
0274 701 705