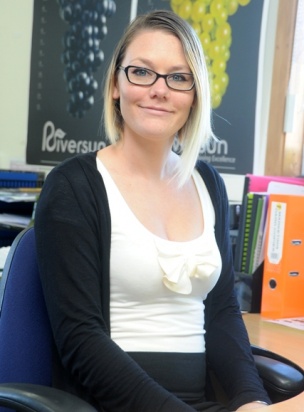 Riversun client services representative Hayley Trashe is very particular about just what sort of company she will work for.
"I want to be part of something that is local and sustainable," she says.
And the world of vines and viticulture she finds herself now immersed in at Riversun, fits the bill.
It was ironic that as a school-leaver Hayley moved to Melbourne to get away from Gisborne, the small town where she grew up. But seven years later, when she contemplated moving elsewhere, it was right back to the coast that she headed.
"It is the perfect place to be," she says.
With a history of working for large mining and livestock companies, Hayley has had plenty of time to learn that it's dealing with clients that she loves.
"It's enjoyable seeing the process from start to finish, and serving our clients along the way," she says.
A business and management graduate, she still has a continual thirst for knowledge and has immersed herself into learning everything she can about the vines she now deals in.
"Moving home has more than lived up to our expectations," she says.
CONTACT
hayley@riversun.co.nz
0800 11 37 47