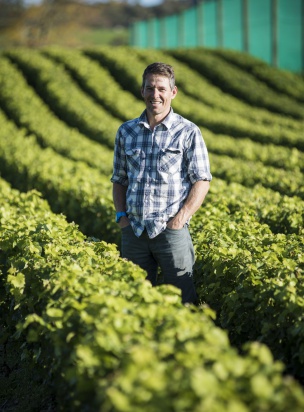 Paul Smith works closely with Simon McNeil at Riversun's Whatatutu block and is responsible for planting, growing and lifting up to three million vines on the block each season.

With a variety of previous practical roles under his belt, including commercial plumbing in Wellington and looking after the Ruapehu village infrastructure – Paul moved to Gisborne with his partner who has family ties here.

Joining Riversun in 2014, he enjoys the fast pace and challenge of maintaining vine traceability and recovery rates. Paul is charged with managing staff and contractors; ensuring ground conditions are optimal for planting and monitoring vine growth alongside the technical lab team.

"What I like about Riversun is the forward thinking, outside of the box approach. And with technology in horticulture moving so fast, there are some interesting solutions we are investigating towards our goal of sustainability, Paul says."

Being an outdoors kind of guy, Paul can be found swimming or fishing at home in Wainui beach or back country hunting in the Hawke's Bay.


CONTACT
paul@riversun.co.nz
0800 11 37 47
027 677 3133