Grafted Plants
With grafted plants, all the hard work has been done in a certified controlled nursery environment – so you can plant with peace of mind.

The grafted potted vines have been grown to the latest KVH standards and with a meticulous testing and visual monitoring regime.

Gisborne is currently a 'recovery region' for Psa–V. Riversun Nursery currently meets the requirements to sell plants certified under the Kiwifruit Plant Certification Scheme (KPCS) "Restricted Certification' which means plants can only be moved to Psa-V positive orchards within our region or other 'recovery regions' in the North Island only. We are unable to ship to 'exclusion or containment regions'. For more information on regional classifications, download the KVH Regional Psa-V Boundaries map.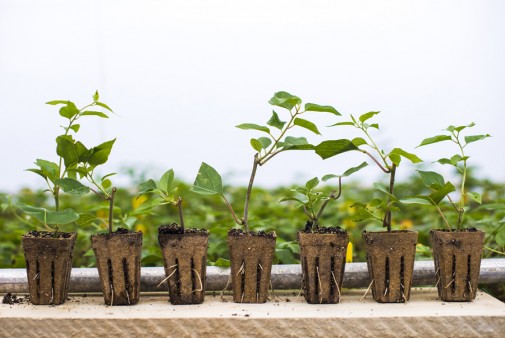 PHYSICAL SPECIFICATIONS
Plant is approximately 1m high from the top of the planter bag; and grafted at least 20 cm from the soil
1.2m stake


VARIETIES WE CAN GRAFT
Zespri licensed* varieties: G3 (Gold), G14 (Green)
Unlicensed varieties: Hayward (Green), M33 (male), M91 (male), Chieftan (male)
* To graft any cultivar under licence by Zespri, growers need signed licence verification.


ROOTSTOCKS
Bruno rootstock is a kiwifruit classic and proven industry performer. A quality Bruno plant provides an excellent base to graft all varieties and produce large crops. Bruno shows as a vigorous rootstock that traditionally grows faster than Bounty 71. It's well suited to single planting in orchards, but isn't suitable for heavier soils. Summer planting provides the perfect conditions for strong plant establishment.
Bounty 71 rootstock was initially welcomed by growers for its apparent tolerance to Psa-V. While the research is still continuing, some observations have been collected - you'll get more fruit from Bounty 71 than Bruno once it is producing, but it doesn't grow as vigorously so should be double planted in the orchard.

Bounty 71 can handle heavier or shallow soils and doesn't mind getting its feet wet on occasions. As an ungrafted rootstock it needs to climb and be supported, and will only develop thick wood once it has a big root system.

Riversun grows Bounty 71 from cuttings and was first in the world to master large scale propagation of this variety using this method.


All material bought in, including seeds and cuttings are sanitised using high hygiene protocols and source grafting material comes from Nelson which is classified under KVH as an 'exclusion zone.
QuickLinks
NEWS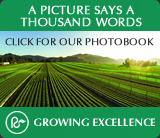 David and Judi Grey of Avogrey Avocados, Gisborne featured on Hyundai Country Calendar.
Companies are seeking strategies to reduce water use, environmental impact and mitigate risk in drought...
View all news ›