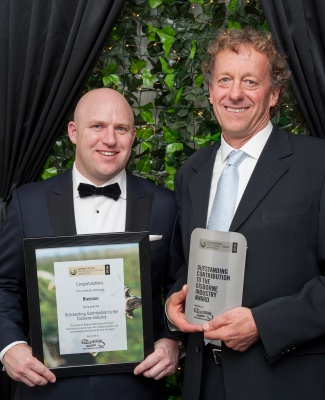 From our beginning in 1982 as a one-man nursery on Riverside Road supplying local growers, the company has grown to become the New Zealand's premium producer of grafted grapevines.  A journey that's seen us grow to 50 employees – with a seasonal swell of 150 during grafting – and an unsurpassed reputation for excellence.
We believe our unflinching focus on quality has raised the bar for the viticulture and wine industries, ensuring vines are true-to-type and virus free.
We have also introduced many new grape varieties to New Zealand after negotiating an exclusive license agreement with the French clonal agency and scouring the world, bringing the carefully selected varieties through its own quarantine facility.  The nursery also houses the country's national archive of grapevines at Manutuke.
We are a significant local employer with a national and international reputation as a pioneer in its industry, and are very proud to accept the "Outstanding Contribution to the Gisborne Industry Award" at the Gisborne Regional Wine Awards 2016.