Pricing information
Riversun vines meet and/or exceed the NZ Winegrowers Grafted Grapevine Standard (NZW GGS) wherever possible.


Standard vines (dormant, bare rooted) for delivery Winter/Spring 2021 or 2022
Prices from $7.25 + GST per vine for standard clones.
Volume discounts do apply - please phone 0800 11 37 47 to discuss your requirements.

Payment terms
For vines contracted prior to December year of grafting - $2.20 per vine deposit due on contract signing
For vines contracted from December to delivery - $2.75 per vine deposit due on contract signing
Balance due 20th September year of delivery or 7 days after delivery (whichever comes first)
ENTAV-INRA® and Premium Import vines incur a $0.40 per vine royalty payment and a $0.50 per vine quarantine fee
ENTAV-INRA® and Premium Import vines are only available in commercial quantities
Please note that orders under 50 vines incur a $50.00 administration fee and freight is not included.
Click links below for pricing on SuperVines and Tall-Vines for Winter/Spring 2021:
QuickLinks
NEWS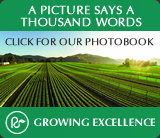 David and Judi Grey of Avogrey Avocados, Gisborne featured on Hyundai Country Calendar.
Companies are seeking strategies to reduce water use, environmental impact and mitigate risk in drought...
View all news ›