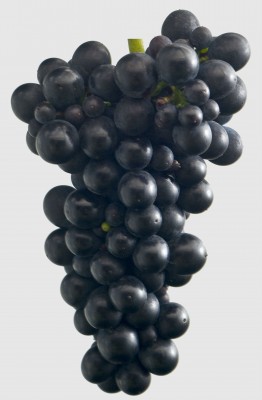 While New Zealand may only produce a small amount of Pinot Noir, it punches well above its weight when it comes to quality, finds Lucy Shaw, with North Canterbury emerging as the region to watch.
Known as the heartbreak grape, Pinot Noir has long been the Holy Grail of winemakers keen to prove their mettle by mastering this most finicky of varieties, and, ideally, creating something magical from it. For better or worse the temperamental grape is only able to thrive in certain places where all the elements are right and stars are aligned, as Miles, the Pinot Noir-obsessed protagonist of the 2004 sleeper hit Sideways, points out to his love interest Maya over a glass of California Pinot one night: "Pinot needs constant care and attention. It can only grow in these really specific little tucked-away corners of the world. And only the most patient and nurturing of growers can do it. Only somebody who really takes the time to understand Pinot's potential can coax it into its fullest expression."
One such tucked away corner of the world where the thin-skinned grape is thriving is New Zealand. And not only in one region – the grape has found a happy home throughout NZ, from Martinborough on the North Island to Central Otago down south, via Marlborough and North Canterbury.
While the grape accounts for just 8% of all wine produced in New Zealand, both plantings and production of Pinot have increased by over 40% in the past 15 years, according to New Zealand Winegrowers, while exports have surged by 90% over the same period. The future of New Zealand Pinot looks very rosy indeed, as winemakers become increasingly savvy about which clones and rootstocks to use in which sites to produce complex, terroir-driven expressions that let the land do the talking.
"With younger vines it's all about the fruit. As the vines and resulting wines get older we see a lot more acid, tannin, texture and togetherness in the wine," says Ben Glover of The Coterie in Marlborough. "In 2005 I was using up to 40% new oak to support the fruit and provide structure, now I use 15% new oak because the wines and vines are carrying their own power and grace."
Wind the clock back 20 years and the picture was very different. Unsure of themselves, Kiwi winemakers largely looked to Burgundy for guidance, making textbook wines that were often overworked and underwhelming, as Burgundy expert Jasper Morris MW points out:
"I first came to Central Otago in the late 1990s. Back then there used to be too much shepherding in winemaking – acidifying at the beginning so as not to risk bacterial spoilage, then de-acidifying at the end, which I was slightly shocked by," he says.
"It was all terribly technical – they were stirring the vats with a recipe book open rather than a natural cook who just lets it happen. Now there is a move towards letting the Pinot speak for itself. The wines used to fade fast, which had a lot to do with the young age of the vines.
 It's less the case now. Central Otago is making Pinots capable of ageing for longer, including some I wouldn't want to drink for at least four years, until everything is in place. It's not about emulating Burgundy; it's about exciting new ideas and an understanding of the land."
Jane Skilton MW believes the evolution of NZ Pinot has gone hand in hand with local winemakers growing in confidence and knowledge. "The best have realised that they can make Pinot Noir in their own unique style – we don't have to chase after Burgundy lookalikes. A respect for the vineyard, gentler fermentation techniques and a less obvious use of new oak have all played their part in the stylistic progression of New Zealand Pinot," she says. Felton Road's chief winemaker, Blair Walter, thinks a swing towards organic and biodynamic viticulture in Central Otago is helping to create more subtle and nuanced Pinots.
"Earlier picking, less extraction from reduced punchdowns and more moderate use of new oak is leading to more harmonious, site expressive wines," he says. In the vineyard, more mature vines, increased planting density and the use of better clones, such as Dijon 828 and 945, are helping to improve quality. In the winery, a "less is more" approach is being adopted.
"Winemakers are more aware of balance, purity and freshness now when it comes to Pinot. Whole bunch is being used by some producers to great effect, while new oak seems more balanced than in the past. The best winemakers are doing less to get more out of their Pinots," says Sam Harrop MW, who points out that grape growers are managing to achieve higher levels of ripeness and concentration from Pinot Noir at lower potential alcohol levels.
David Hall-Jones, co-owner of Domaine Thomson, believes the days of highly extracted Pinot Noirs in Central Otago are over. "The era of extraction, overworking ferments and striving to be like the Old World has passed. We are moving in a new direction, and are making more hands-off, minimal-intervention, structured Pinots that really showcase Central Otago," he says. "Our vines are starting to settle down, and are producing more complex flavours with real depth and soul." While Marlborough dominates New Zealand's Pinot plantings, accounting for just under half of the country's Pinot vines, Central Otago has been a real trailblazer for Pinot Noir, pouring all of its energy and resources into the grape.
Despite having just 1,484 hectares of Pinot under vine, Central Otago has attracted the world's attention with its distinctive and prettily perfumed Pinots. One of its biggest strength lies in the camaraderie you find between the winemakers here, who have realised that working together for the greater good can yield impressive results. "Winemakers in Central Otago have done an incredible job in collectively maintaining the premium quality of their wines," says Kiwi-born, London-based Mel Brown, owner of specialist merchant The New Zealand Cellar in Brixton, where Pinot Noir is consistently the best seller, due in no small part to Mel's passion for the grape. "It's such a tight-knit community down there. Seldom have I been to a region with such a sense of solidarity and integrity."
Proving how hot vineyard property has become there, in February Mt. Difficulty in Bannockburn was sold to US-based Foley Family Wines for NZ$52m (£27m).
As Central Otago comes of age, nuances are starting to emerge in the wines made across its six sub-regions. According to Nigel Greening, the British owner of Felton Road, the Pinots from Bendigo are "broad shouldered and muscular, like the wines from Corton", while those made in Alexandria are "bright and vivid, with a dried herb character".
Harrop thinks the Pinots from Wanaka "tend to have more elegance and perfume", while those made in Gibbston display "floral notes and blue fruits", and the Pinots made around the warmer Cromwell basin are "more lush, rich and smooth" in character. But while these differences may excite sommeliers, buyers and wine writers, many in the region believe it's too early to try to tell the sub-regional story to consumers.
"It's way too early to talk up sub-regional differences in Central Otago. For now, we need to collectively promote Central Otago to the world, rather than competing against each other. Consumers have formed a strong bond with Central Otago wines, and we need to nurture and protect our region's brand," says Hall-Jones of Domaine Thomson. Actor-turned-winemaker Sam Neill of Two Paddocks agrees. "It's a bit too early to tell the sub-regional story in Central Otago, but it's certainly of interest to us here. The main message we want to get out to consumers is about Central Otago Pinot and recognising what that is. I can pick out a Central Otago Pinot from a line-up from a long way off because they're so vivid and distinctive. There's a lot of mica and schist in the soil, and we get very bright sunshine, which has a big influence on the wines," he says.
With 2,669ha under vine, Marlborough accounts for the lion's share of New Zealand's Pinot plantings and is the engine room for entry-level Pinot production in the country, producing bright, approachable, cherry-scented Pinots that pair with an array of cuisines. "There is a fresh vibrancy to Marlborough Pinot Noir. The wines are alive and have an energy and elegance through the palate," says Natalie Christensen, chief winemaker at Yealands Estate. But there is more to the region than attractive easy sippers.
The clay-rich soils of Marlborough's Southern Valleys are home to fuller-bodied, richer, ageworthy Pinots, while the Awatere Valley, Marlborough's coolest and driest sub-region, creates "strapping styles" of Pinot, according to Christensen, that are "dark-fruited and broody with solid tannins". However, as Sam Harrop MW points out, the Awatere Valley is vast, and the Pinots made close to the ocean are "incredibly vital and floral, with great intensity and freshness, good acidity and fine tannins". He describes the sub-region as an exceptional place for Pinot, and believes it is home to some of the best expressions of the grape in the country.
A small region making a big noise when it comes to New Zealand Pinot is Martinborough on the North Island, which boasts 500ha of the heartbreak grape under vine. Perhaps the most consistent and distinctive style of NZ Pinot, those made there are known and loved for their signature savoury aromas and structure, which differs depending on the soils in which the grape is grown. According to Ata Rangi's winemaker, Helen Masters, Martinborough Pinots grown on clay soils "tend to have a bigger tannin profile that fills out the middle palate", while those grown on alluvial soils "tend to be tighter with the tannin finishing further back on the palate".
While Pinots from Marlborough, Martinborough and Central Otago have been charming consumers for years, there is a new kid on the block that insiders are hailing as the country's greatest spot for world-class Pinot. While still largely under the radar, North Canterbury is emerging as New Zealand's apex for Pinot, thanks to the region's abundance of limestone soils. "I'm really into the Pinots from North Canterbury at the moment – producers such as Black Estate and Pegasus Bay are making some sexy stuff," enthuses Mel Brown.
"They are using their limestone soils to great effect, and are making classy wines that are a wonderful homage to Burgundy." Jasper Morris is equally enchanted by the region's Pinots. "North Canterbury is a very exciting place for Pinot – some of the wines being made there by the likes of Bell Hill and Mountford are pretty spectacular," he says. Rebecca Gibb MW goes as far as to say that North Canterbury is the "next big discovery" when it comes to Kiwi Pinot Noir.
"People compare it with Central Otago 20 years ago in terms of its youthful winegrowing community," she says. "Pyramid Valley and Bell Hill have made a splash in the fine wine market thanks to their limestone soils, but Waipara's Omihi Hills, home to the likes of Greystone, Muddy Water, Tongue & Groove and Fancrest, offer Pinot on clay/limestone soils, and the resulting wines are dense and broody.
It's crazy to think that North Canterbury's finest Pinot Noir producers didn't exist at the turn of the century, and its continued evolution will be one to watch with great expectations," she says. Heaping further praise on the region's Pinots is Jane Skilton MW, who believes that its small size is a help rather than a hindrance. "North Canterbury makes a tiny amount of wine, but has some of the most thoughtful winemakers. Dom Maxwell at Greystone, Nicholas Brown at Black Estate, Huw Kinch at Pyramid Valley, and Marcel Giesen and Sherwyn Veldhuizen at Bell Hill are doing really interesting work with Pinot," she says.
Having made a hero of Sauvignon Blanc and hung its reputation on the success of the grape, New Zealand is waking up to the fact that to succeed in the long term, the country needs to show the world that it is capable of making a variety of wine styles, with Pinot emerging as its flagship red, alongside some sensational Syrahs made in Hawke's Bay.
"We are investing a lot in Pinot Noir through marketing, promotional and research programmes," says Chris Stroud, marketing manager for Europe for New Zealand Winegrowers. Among these investments are an NZ$10 million jointly-funded government and industry research programme running from 2018 to 2023. "The project aims to explore how New Zealand can increase Pinot Noir production while maintaining a high level of quality in the finished wine," says Patrick Materman, chief winemaker of Brancott Estate.
"Pinot Noir is an expensive variety to make, and its commercial viability can be a challenge. One of the biggest difficulties is around yield, where the temperature at flowering has a huge impact on the crop level of this early variety." As to whether there are many suitable spots left in New Zealand for the production of quality Pinot, Rob Cameron, winemaker at Invivo, is optimistic. "For anyone with a passion for growing wine there will always be new opportunities to discover – we have many more gems to be unearthed in this respect," he says. But he warns that for the grape's continued success in New Zealand, the focus must remain on quality. "The ongoing challenge with NZ Pinot is keeping the wines premium, maintaining and enhancing their uniqueness and not mass-producing them," he says.
Sam Neill believes planting in Central Otago is almost at capacity, as grape growers face increasing competition from a blossoming cherry orchard industry. "I don't think Central Otago is going to get much bigger in terms of vines in the ground because Pinot Noir is such a finicky thing and there are only a few more viable spots left in Central Otago for planting," he says. Pinot Noir will always remain a niche proposition in New Zealand, but its small pool of winemakers are making a big splash on the global wine scene. One of its greatest assets is the diversity of styles it offers from region to region, as Jasper Morris MW points out: "New Zealand offers the widest range of diverse, quality-driven Pinots of all the New World countries. Making a hero of Pinot has made all the difference," he says.
The grape has come of age and found its place in select pockets of the country over the past decade. Harrop believes the best New Zealand Pinots are now "giving the best of Burgundy a run for its money", putting them ahead of Australia in terms of overall consistency and quality. While Jane Skilton MW is less gung-ho than Harrop, she believes: "New Zealand makes more affordable Pinot Noir than any other region in the world". Brown agrees: "The bang for your buck that you get with NZ Pinot compared with Burgundy is crazy. The wines offer exceptional quality without extortionate price tags, which the world is starting to wake up to."
Kiwi Master of Wine Emma Jenkins believes her homeland is now producing "world-class" Pinots. "We are still a young industry, but the raw material is here for amazing Pinot. "Our cool climate and high levels of ultraviolet light give a distinctive purity to the fruit. The goal now is to make the best and most compelling wines with the fruit we have, and get the wines under people's noses," she says. As the vines continue to mature, and the next generation of winemakers grows in both experience and knowledge, the Pinots coming out of New Zealand are set to be ever more magical and ageworthy, gaining in interest and complexity in their autumn years.