Employment
RIVERSUN NURSERY NEEDS YOU!
With kiwifruit, wine and avocado exports booming, demand for our plants continues to grow, creating several exciting positions we urgently need to fill!
GRAFTED GRAPEVINE BUSINESS:
• Tractor Driver/General Hand
Download position description here

POTTED PLANT PRODUCTION BUSINESS:
• Spray Operator (Growsafe certified)
Download position description here
• Grafters
Download position description here
If any of these roles look like they might spin your wheels, and you have the appropriate skills, experience or even just a passion for horticulture (along with good attitude, work ethic and a healthy dose of personality and common sense!) please contact us for a position description for any of the above roles you are interested in.
HOW TO APPLY:
Please apply via email, with a copy of your CV and cover letter to hr@riversun.co.nz
QuickLinks
NEWS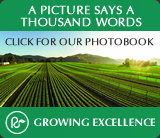 David and Judi Grey of Avogrey Avocados, Gisborne featured on Hyundai Country Calendar.
Companies are seeking strategies to reduce water use, environmental impact and mitigate risk in drought...
View all news ›