Avocado Credentials
Rows of avocado trees in one of our glasshouses.
Excellent fruit starts with excellent planting material, and here at Riversun we're dedicated to helping commercial avocado growers develop the best possible orchards.
Riversun first produced avocado trees in 1981 to supply a relatively small number of Gisborne growers, before establishing Riversun Nursery in 1982.

In 2005 Riversun and NZ Avocado Industry Ltd embarked on a joint venture to import 15 new avocado cultivars and clonal rootstocks. The primary goal of this venture was to ensure that New Zealand growers gained access to world class, competitive options by choosing the best combination of rootstock and scion for their orchards.
Today, Riversun offers an extensive range of certified fruiting and pollinator avocado trees grafted onto a choice of clonal or seedling rootstocks. As a member of the NZ Avocado Nurseries Association (NZANA), Riversun complies with the High Health Scheme (HHS) for the production of all avocado trees.
After research in the area of clonal rootstock propagation (which has been around since the late 1960s), Riversun is still one of only a handful of the world's avocado nurseries currently working successfully in this area. Clonal rootstocks are now the preferred choice in many avocado-growing countries because they provide one or more of the following benefits:
Increased tolerance to fungal root rots, especially to Phytophthora;
More uniformity in the orchard – easier orchard management.
Throughout our evolution, Riversun's goal has remained constant: to provide plant material that is true to type, of high health and known virus status, and produced to exacting physical specifications.

If you are new to avocados, our team can provide advice on what you need to know or recommend an independent consultant who can visit your commercial orchard or site.
QuickLinks
NEWS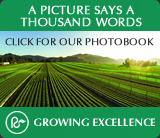 David and Judi Grey of Avogrey Avocados, Gisborne featured on Hyundai Country Calendar.
Companies are seeking strategies to reduce water use, environmental impact and mitigate risk in drought...
View all news ›