Enquiry
You may use this form to request information or to order specific varieties / clones.  Alternatively, contact us on 0800 11 37 47.
If you would like to add specific clones to your enquiry, please do this from the varieties and clones section before using the enquiry form.
QuickLinks
NEWS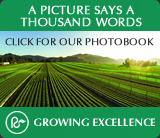 David and Judi Grey of Avogrey Avocados, Gisborne featured on Hyundai Country Calendar.
Companies are seeking strategies to reduce water use, environmental impact and mitigate risk in drought...
View all news ›