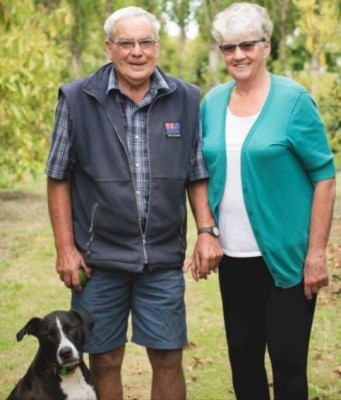 Our wonderful long-time Gisborne fruit growers - David and Judi Grey of Avogrey Avocados featured on TVNZ'sHyundai Country Calendar on Sunday 29th August @ 7pm.
The episode covered the Grey family history as pioneers of developing various avocado varieties including their ultra-premium new green skin varieties - Avogrey® Eclipse, Avogrey® Titan and Avogrey® GreyStar which are now available to New Zealand growers.

The new varieties were developed when David planted 30 seeds from what is known as the "Rolls Royce" of avocados - the Sharwil. Renowned for its sensational fruit, Sharwil doesn't crop well under New Zealand conditions, but is known to be more resistant to pests and diseases than other varieties. The work undertaken led to the development of three outstanding new varieties, that produce fruit earlier (between November and June), at higher volumes and of exceptional quality.

Riversun Nursery are the sole licensed propagator of the Avogrey® Bred Varieties. For more information please contact the Avocado Sales team.