Dormant Field Grown
Sorry, there are no dormant field grown vines available at this time.
We will upload a new stocklist (planting 2021) in the new year.
QuickLinks
NEWS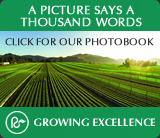 Companies are seeking strategies to reduce water use, environmental impact and mitigate risk in drought...
New Zealand Pinot Noir punches well above its weight when it comes to quality.
View all news ›